Selective Laser Trabeculoplasty (SLT): The procedure and how it works!
Results of a pioneering research study, funded by the National Institute of Health Research (NIHR) and led by Professor Gus Gazzard have established the effectiveness of Selective Laser Trabeculoplasty (SLT) as an effective treatment for Glaucoma and Ocular Hypertension (OHT).
The treatment could allow patients to remain drop free for a significant length of time and possibly reduce the burden of drops on patients who are already using eyedrops to control their eye pressures.
Here is what patients can expect during the simple and painless SLT procedure that usually takes less than 15 minutes.
Anaesthetic eyedrops are administered in the eye that is being treated to numb the surface of the eye. The drops take between 10-15 seconds to work. The patient then rests their chin on the chin rest and head against the bar, similar to the slit lamp instrument that is used to examine the eyes.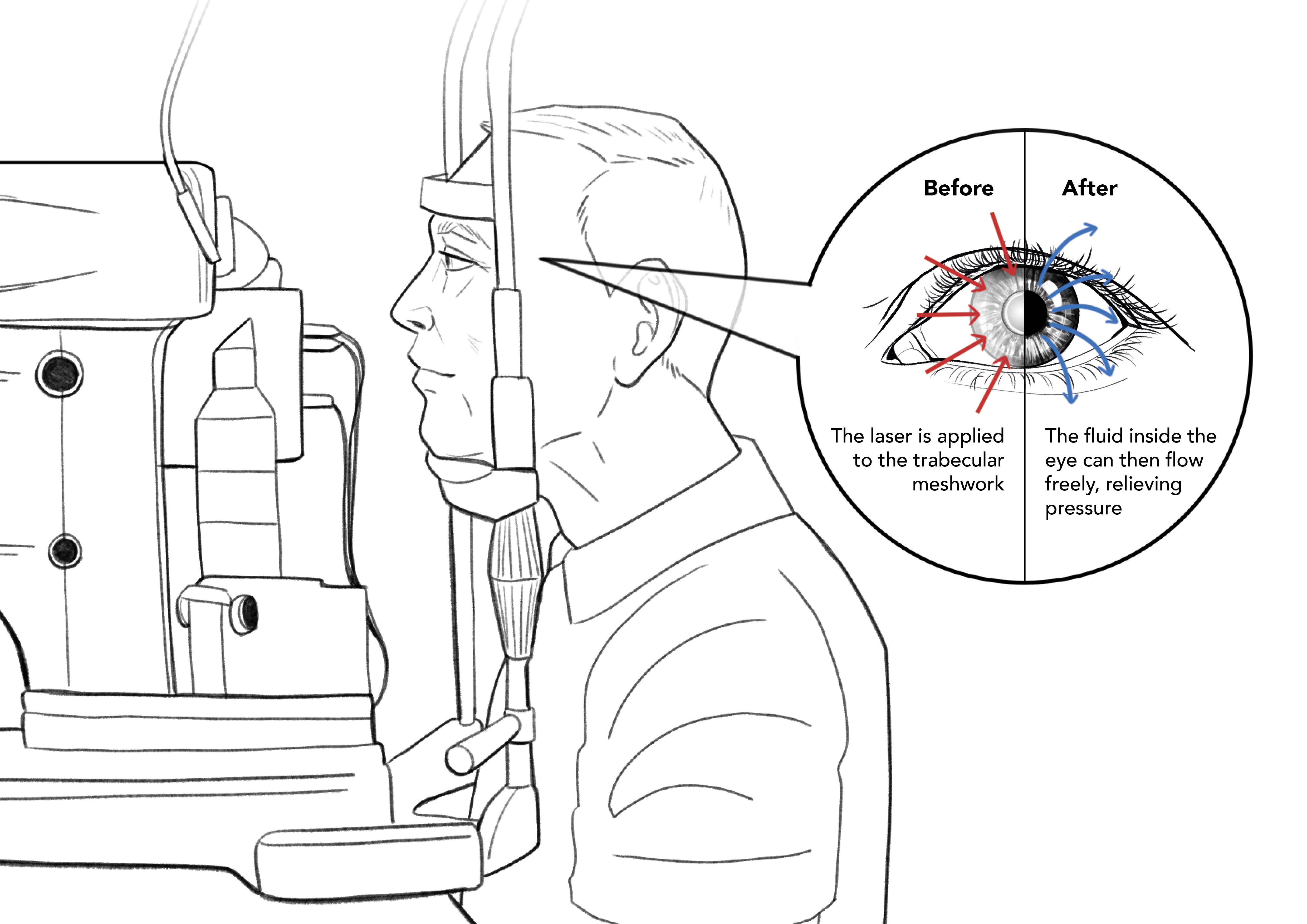 The surgeon then positions a lens on the patient's eye and painlessly applies the Laser to the affected eye's trabecular meshwork. The treatment allows the fluid inside the eye to drain from the eye more readily and thereby relieve the ocular pressure that causes Glaucoma. The recovery period is minimal with most patients returning to normal life the day after treatment.
For more information on SLT please contact the office of Professor Gazzard here.